Mother Tongue: The Little Film That Could
What happens when you lose the ability to communicate with a loved one?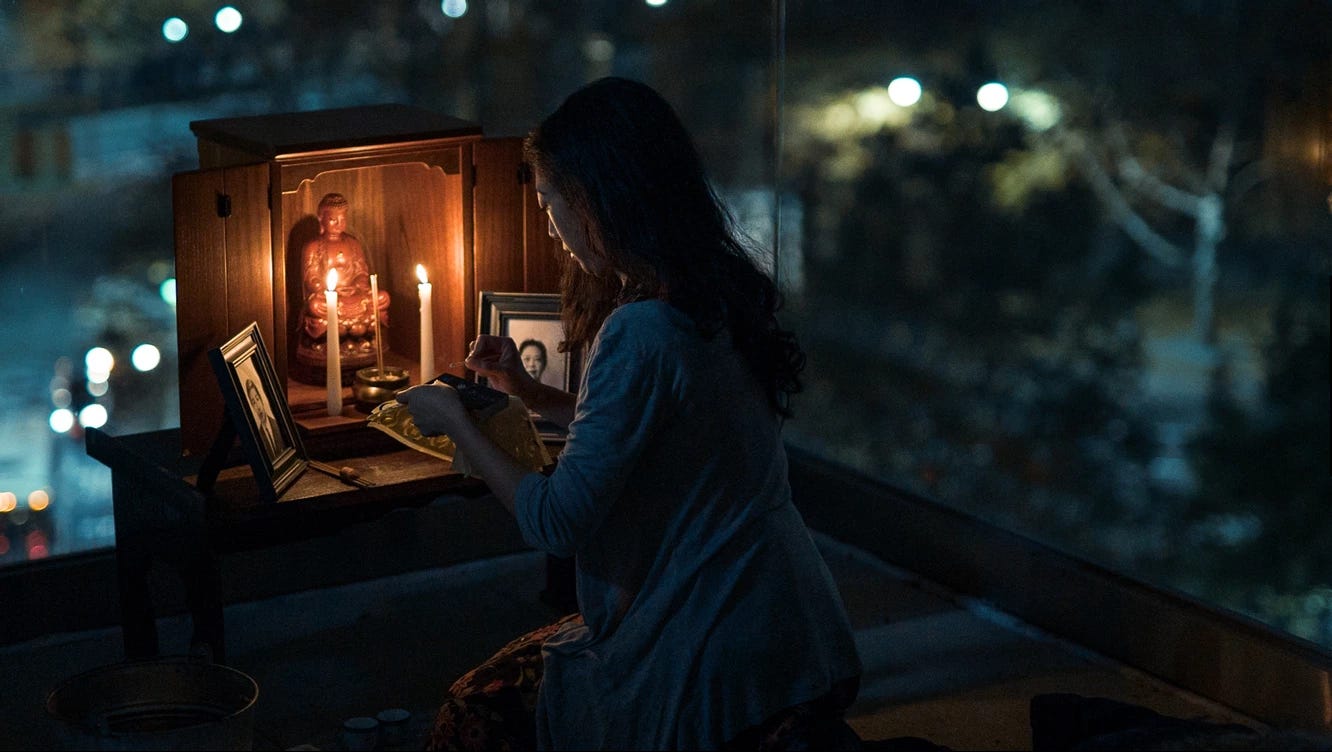 It's hard to imagine how cultural and generational gaps, family, motherhood, and the overwhelming onslaught of Alzheimer's disease can be encapsulated so powerfully in a short film, but Eris Qian's Mother Tongue does so with aplomb.
Mother Tongue tells the story of Lisa Lin (Jenny Lin), a mother-to-be whose life is upended when her mother (Min-wen Huang) loses her ability to speak English due to Alzheimer's. They struggle to communicate as Lin — born and raised in the U.S. — is unable to understand her mother, who gets increasingly flustered and disoriented as the disease advances.
In the deft hands of Qian, the haunting cinematography of Prashanth Kamalakanthan, and the palpable commitment of its cast, Mother Tongue is a film whose arrival couldn't have come at a better time when the Covid-19 pandemic has brought many of us apart, yet closer than ever.

The short film will have its Canadian premiere Oct. 14-18 at the St. John's International Women's Festival, St. John's, Nfld.
Mother Tongue has also been programmed as an official selection at the 2020 CAAMFest, 2020 Silicon Valley Asian Pacific Filmfest, and the 2020 8th Diaspora Film Festival.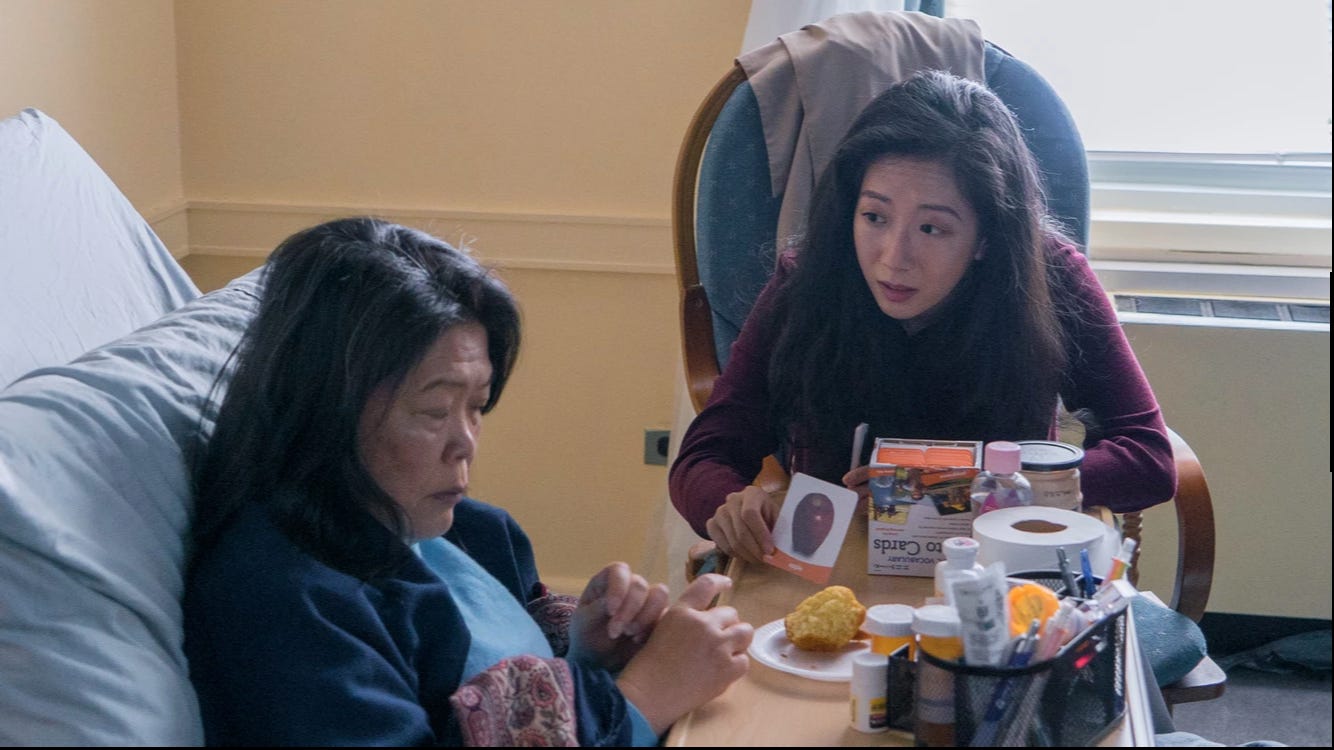 In an e-mail interview with Asian-Canadian Observer, Eris Qian — who wrote, directed, and co-produced Mother Tongue — discusses her inspiration for the film, and more. A self-described "global nomad," Qian was born and raised in China, but has lived and studied in five continents. Now based in New York City, she has directed and produced documentary shorts in Virginia, Athens, Hong Kong, Shanghai, and Tibet.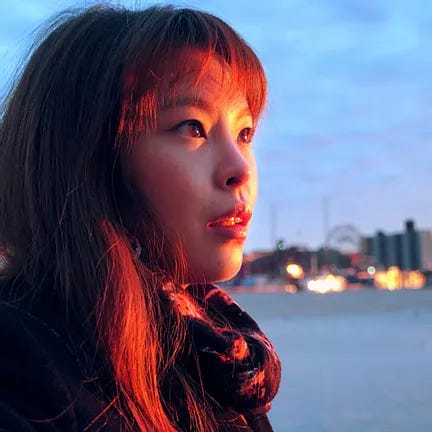 What was the impetus for writing and directing Mother Tongue? What inspired you to do it? 
The inspiration came twofold. As a first-generation Chinese immigrant, I have observed the anxiety and insecurity around language as part of our immigrant identity, whether English or Chinese. Furthermore, my family has a diasporic experience within China, and I never learned the dialect that my paternal grandmother speaks. So I could really relate to the Asian-American peers who have lost their heritage language. 
Although I couldn't communicate with my grandmother verbally, I never doubted her love until she started fading due to Alzheimer's. Infusing my feelings and thoughts about these experiences, I created this film to explore language as a vessel of love and culture that transcends time and geography.

You describe yourself as someone who's drawn to stories about diaspora and global cultural heritage. Why is that? What is it about these kinds of stories that appeal to you as a writer and director?
I always wanted to travel somewhere distant ever since I was a child. I think it was both the natural curiosity of a kid and the loneliness and expectedness of my life as the only child of an urban middle-class family. I wanted to escape the ordinary. 
And once I grew up and finally got to travel, I found myself a "foreigner" in strange lands. It's like looking into a mirror for the first time — I had to learn what I looked like in other people's eyes, and I also changed my lens of looking at others. The reflection process urged me to see "the other" and express myself in their context and find the common humanity despite the differences on the surface. 

The film depicts the push and pull that a lot of hyphenated persons experience as they navigate two or more cultures. Would you say that the film speaks to a universal experience, or is there something there that is unique to the Chinese-American experience? 
I believe that human experience has more in common than different. While highlighting a specific scenario in a Chinese-American family, this film is ultimately about family, loss, and reconciliation that we all resonate with. Ever since I started researching and writing, I have heard similar experiences from Asian, European, and Hispanic immigrants. And the film was warmly received by the general audience at previous festival screenings. 
One of the most moving responses was after a private viewing at school; a friend of a classmate ran out of the theatre saying: "I need to call my mom." He was not Asian. I think that was a perfect moment of bonding beyond cultures through art. 

You dedicated it to your grandmothers. Did you get a chance to know them? If so, what do you remember most about them/what did you learn from them? 
Although I didn't know my paternal grandmother very well, I grew up with my maternal grandmother, who taught me everything to know as a child. Both of my grandmothers survived World War II, brought up their children in poverty, and put all of them through school despite the harsh conditions. I think they planted the seeds for me to grow up and become strong and independent. And I wouldn't have the privilege to make films in the US if not for their hard work, generosity, and sacrifice. 

You've assembled an impressive cast. How hard/easy was it to get them for the film?
My cast is fantastic. Jenny Lin, who played the leading role, immediately connected to the script and teared up upon reading the first few lines of the voice over at the audition. Min-Wen Huang, who played the mother, also deeply understood the film's cause and emotions and was great on camera. Both of them were caregivers of their family members who lived with Alzheimer's. It was an absolute blessing to have them. 
It takes an extra effort to cast Asian characters even in a cosmopolitan in New York. There are plenty of Asian adult female actors, but a significant lack of talents in the rest of the demographics. I think the industry should embrace diversity and provide more opportunities for POC talents to thrive.

Where else is Mother Tongue being shown? What else do you have planned for it? 
For Canadian viewers, Mother Tongue will be screening at the Canadian Screen Award qualifying St. John's International Women's Film Festival from Oct 14 - 18, 2020. The film is also screening at several other prestigious festivals in the US.
Outside of the film festival circuit, I'm also planning to bring it to the community by collaborating with several great organizations. I can't wait to announce it when it happens!

Any plans of creating a feature film in the near future? If you do, what is it about? 
I have written a feature script called Pulling Seedlings, another mother-daughter story while taking a darker turn. It's about a Chinese American woman who is caught between her obligations to her "mediocre" natural-born daughter and her desire to have a "better" child through genetic engineering in order to succeed in the data-driven, socially-competitive near-future world. It explores the performance anxiety in our culture and the ways to achieve self-reconciliation, which is the core theme of my work. 

Do you think that the success of recent movies like Parasite, Crazy Rich Asians, and The Farewell is making producers more receptive to films directed by Asian directors? 
The success of Asian stories on screen does not equal to the success or even acceptance of Asian directors in Hollywood. The bamboo ceiling still exists as Disney fills Mulan with cultural appropriation, and as Ron Howard is hired to direct Lang Lang's biopic. There is still a long way to go until we don't have to count our fingers to name the very few Asian-led, Asian-directed movies to claim our space. But the career path of Asian filmmakers like Chloe Zhao definitely inspires me to work hard towards that future.